ORANGE HOLIDAY WORLD eSIM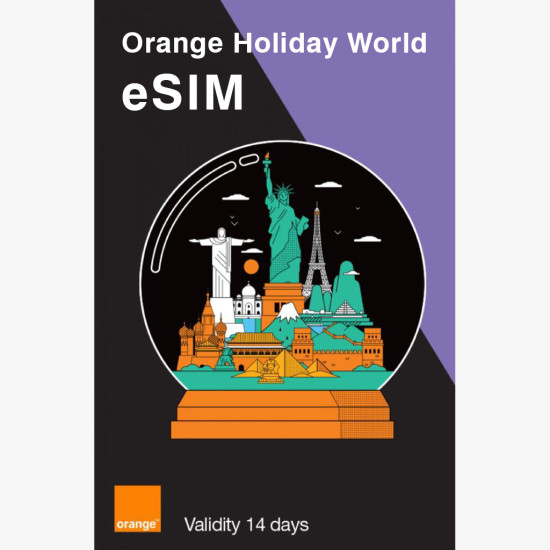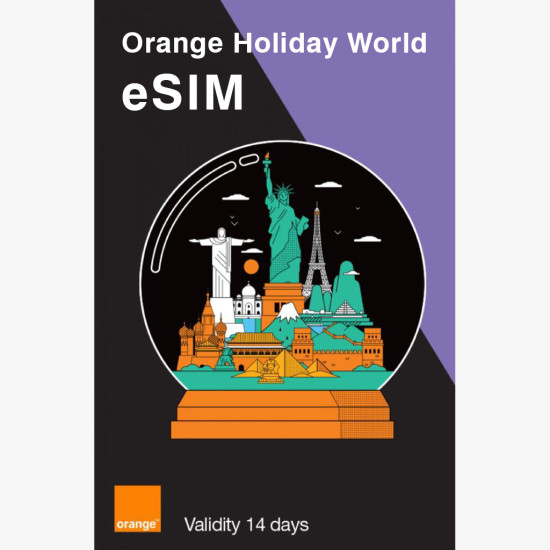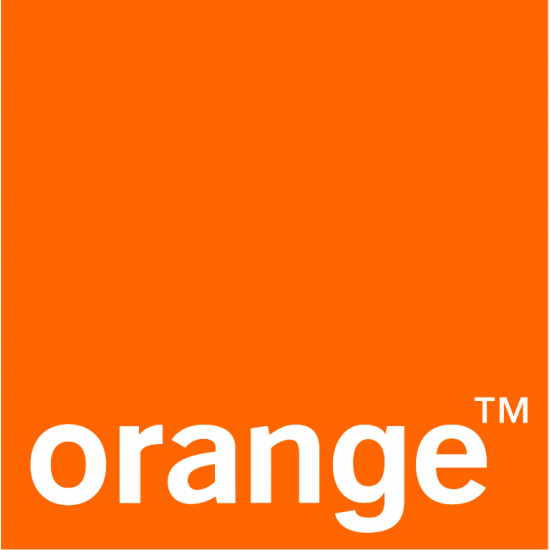 Coverage in 190+ countries
BEST INTERNATIONAL DATA eSIM

Get the brand new Orange Holiday World eSIM and remain connected internationally with reliable and high-speed data. Supported in over 190 countries, this prepaid plan will get you connected to 4G Internet literally anywhere in the world. Install and activate your world eSIM in under a minute and experience the future of connectivity!

Features

Pure data eSIM (No phone number)

Valid for 14 days

Compatible with all unlocked devices, tablets, and pocket WiFi

Tethering/Hotspot/Wi-Fi sharing allowed

Zone 1 (Includes 10GB Data):

Europe: Andorra, Aland Islands, Azores, Austria, Balearic Islands, Bosnia and Herzegovina, Belgium, Bulgaria, Canary Islands, Corfu, Crete, Croatia, Cyprus, Cyclades Islands, Czech Republic, Denmark, Estonia, Faroe Islands, France mainland, Finland, Germany, Gibraltar, Greece, Guernsey, Hungary, Ireland, Italy, Iceland, Jersey, Latvia, Liechtenstein, Lithuania, Luxembourg, Madeira, Malta, Isle of Man, Norway, Netherlands, Poland, Portugal, Rhodes, Romania, Spain, United Kingdom, Sardinia, San Marino, Serbia, Sicily, Slovakia, Slovenia, Switzerland, Sweden, Ukraine, Vatican City.

Other Countries: Algeria, Armenia, Australia, Benin, Saudi Arabia, Botswana, Burkina Faso, Brazil, Canada, Cameroon, Chad, Chile, China, Congo, Egypt, Gabon, Ghana, Guinea Bissau, Guinea Conakry, Hong Kong, India, Israel, Indonesia, Ivory Coast, Japan, Jordan, Kenya, South Korea, Kuwait, Liberia, Macao, Madagascar, Malaysia, Mali, Mauritius, Mexico, Moldova, Montenegro, Morocco, Mozambique, Niger, Nigeria, Uganda, New Zealand, Peru, Qatar, Central African Republic, Democratic Republic of Congo, Russia, Senegal, Sierra Leone, Singapore, South Africa, Taiwan, Tanzania, Tunisia, Thailand, Turkey, UAE, USA, Vietnam.

Zone 2 (Includes 5GB Data):

Albania, Argentina, Bahrain, Costa Rica, Colombia, Ecuador, El Salvador, French Polynesia, Guatemala, Honduras, Iraq, Oman, Nicaragua, Dominican Republic, Panama, Uruguay.

Zone 3 (Includes 1GB Data):

Afghanistan, Belarus, Cape Verde, Cambodia, Equatorial Guinea, Pakistan, Kazakhstan, Paraguay, Philippines, Sri Lanka, St Vincent and the Grenadines, Togo, Venezuela.

Zone 4 (50MB Data included):

Rest of the World

Please note that each zone is independent so you are able to use 10GB in zone 1 or 5GB in zone 2 or 1GB in zone 3 or 50MB in zone 4.

FAQs

How to activate my eSIM?

After purchase, you will receive a QR code in your registered mail.

Open the settings on your phone: Begin by accessing the settings menu on your device.

Select "Mobile Data" or "Cellular Data": Depending on the specific configuration of your phone, you may find either "Mobile Data" or "Cellular Data" as an option. Tap on the appropriate selection to proceed.

Choose "Add Data Plan" or "Add Cellular Plan": Once you're in the mobile data settings, you'll be presented with the next crucial step. Look for the option that says "Add Data Plan" or "Add Cellular Plan" and tap on it to continue.

Scan your eSIM QR code: Follow the on-screen instructions as your device prompts you to scan the eSIM QR code.

Why am I unable to install my eSIM?

To activate/install your eSIM, make sure you are connected to Wi-Fi.

Why is my eSIM not working?

If your eSIM fails to work, first, ensure that roaming is enabled and that your eSIM is set as the primary SIM card. If you are still facing issues, please try to restart your phone. Additionally, you can also try disabling your other SIM card.

What would happen if I delete my eSIM profile?

Deleting your eSIM means you will no longer be able to use it again. You will also not be able to reuse the QR code. Please ensure you do not delete your eSIM profile unnecessarily.
ORANGE HOLIDAY WORLD eSIM
Stock:

In Stock

Model:

ORANGE HOLIDAY WORLD eSIM

ORANGE FRANCE
Products Sold: 9185
Product Views: 69659
100% Customers recommend this product
5 Awesome

98.46%

4 Great

1.54%

3 Average

0%

2 Bad

0%

1 Poor

0%
Total Reviews (195)
click here write review to add review for this product.