Orange Holiday Zen eSIM Bundle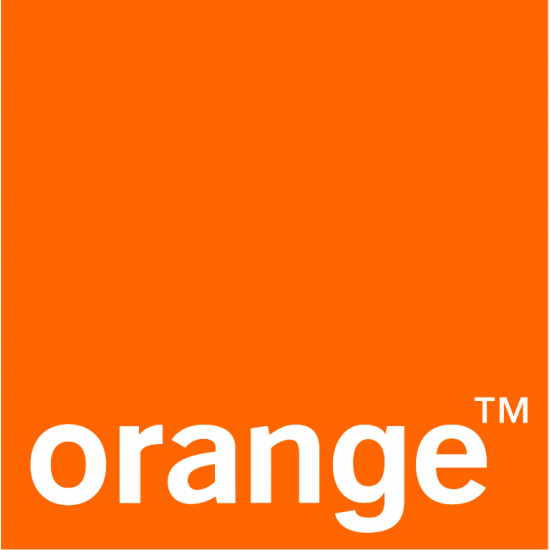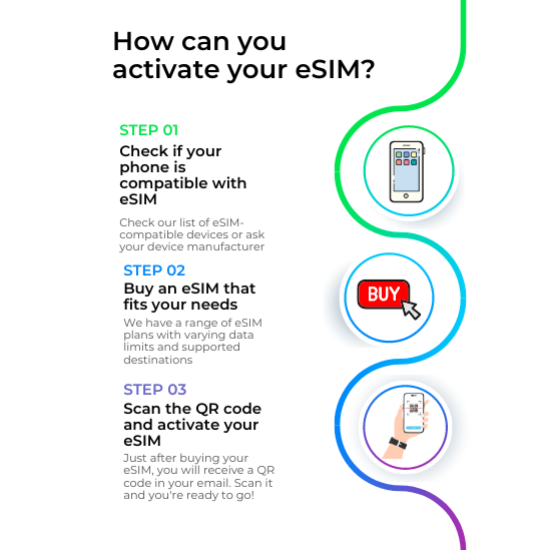 Buy eSIM Europe Now
Introducing the Orange Holiday Zen eSIM – Your Gateway to Seamless Connectivity in Europe!
Unleash the Power of the Best eSIM for Europe
Are you planning a European adventure? Look no further! With the **Orange Holiday Zen eSIM**, you can enjoy high-speed, reliable internet and stay connected throughout your European vacation. Say goodbye to the hassles of traditional SIM cards and experience the convenience of an eSIM powered by Orange, Europe's leading mobile network operator.
Key Features that Elevate Your Travel Experience:
Generous Data: Get a whopping 12GB of 4G/LTE data to fuel your online adventures in Europe.
Unlimited Calls and SMS: Stay in touch effortlessly with unlimited calls and SMS within Europe.
Global Connectivity: Enjoy 30 minutes of worldwide voice credit and 200 SMS messages to stay connected no matter where your journey takes you.
French Travel eSIM: Benefit from a French phone number**, adding a touch of local flavor to your European escapade.
Hotspot and Tethering: Share your internet connection with ease and keep your devices connected wherever you go.
Supported Devices:
The Orange Holiday Zen eSIM is compatible with a wide range of devices, including popular models like iPhone 12, iPhone 13, Samsung Galaxy S21, Google Pixel 5, Huawei P40, and many more. Please check the
list of eSIM compatible devices
to make sure that your device supports eSIM.
Flexible Validity Options:
The credit/bundle is valid for 14 days after the first use, whether it's your first call, SMS, or internet connection. Top-up online as needed afterwards.
Without activation, your card remains valid for 30 days.
Register online at Orange Top-Up to extend your SIM card's usage for up to 6 months.
Easy Credit Check:
Dial 225 to receive your phone number and dial 123 to check your credit. You'll also receive usage updates and product registration messages in English.
Extensive Coverage Across Europe:
The Orange Holiday Zen eSIM ensures exceptional data and voice connectivity in a wide range of European countries, including France, Spain, Italy, Germany, the United Kingdom, and many more. Explore Europe with confidence, knowing you'll stay connected wherever you go.
Make the Most of Your European Journey with Orange Holiday Zen eSIM
Unlock the full potential of your European adventure with the Orange Holiday Zen eSIM. Whether you're exploring historic cities, relaxing on Mediterranean beaches, or embarking on a European road trip, this eSIM offers the connectivity you need. Say goodbye to data roaming charges and hello to hassle-free, affordable connectivity.

Don't Miss Out on the Best eSIM for Europe – Get Your Orange Holiday Zen eSIM Today!
Experience Europe like never before, one eSIM at a time. Grab your Orange Holiday Zen eSIM and make your journey unforgettable.

Terms and conditions apply. Coverage and services are subject to Orange's network availability in each country. Please ensure compatibility with your device before purchase.*
People Also Ask:
1. How to Activate Orange Holiday Zen eSIM?
Activating your Orange Holiday Zen eSIM is a straightforward process. Upon receiving your order confirmation in your registered email, you'll find an attached QR code. Simply scan the QR code and provide the necessary details. Voila! Your eSIM is now activated and ready for use. For more comprehensive instructions, please consult our
eSIM Activation Guide
.
2. When is the Optimal Time to Activate My Orange Holiday Zen eSIM?
You can activate the Orange Holiday Zen eSIM you've acquired from Holiday eSIM at your convenience, anytime and anywhere. However, we recommend activating it after you've arrived at your destination. This approach ensures you can fully maximize the benefits you've selected.
3. How Do I Set Up My Orange eSIM Before Travelling?
There's no need for installation when you purchase an eSIM from Holiday eSIM. The process is hassle-free – simply activate the eSIM using our comprehensive
eSIM Activation Guide
.
4. Is the Orange Holiday Zen eSIM Ideal for Traveling in Europe?
Indeed, the Orange Holiday Zen eSIM plan serves as an excellent choice for short-term travel within Europe. If your trip lasts less than 14 days, this option offers speed, convenience, user-friendliness, and competitive pricing.
5. How Does Orange Holiday Zen Compare to Orange Holiday?
While the Orange Holiday Zen plan shares similarities with the Orange Holiday Europe plan, it offers a slightly lower data allocation at a more budget-friendly rate. This makes it an attractive choice for individuals who don't require extensive data usage.
Orange Holiday Zen eSIM Bundle
Stock:

In Stock

Reward Points:

200

Model:

Orange Holiday eSIM Zen Voice & Data

ORANGE FRANCE
Products Sold: 6892
Product Views: 219285
92% Customers recommend this product
5 Awesome

75%

4 Great

16.67%

3 Average

8.33%

2 Bad

0%

1 Poor

0%
Total Reviews (24)
click here write review to add review for this product.