Get the Newest Orange Travel Data SIM Card and Stay Connected Worldwide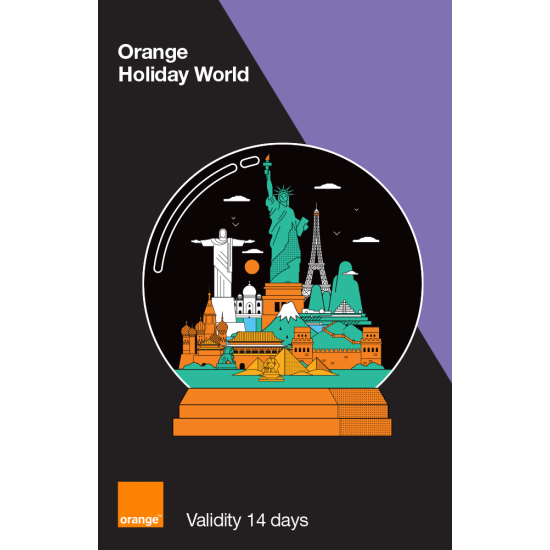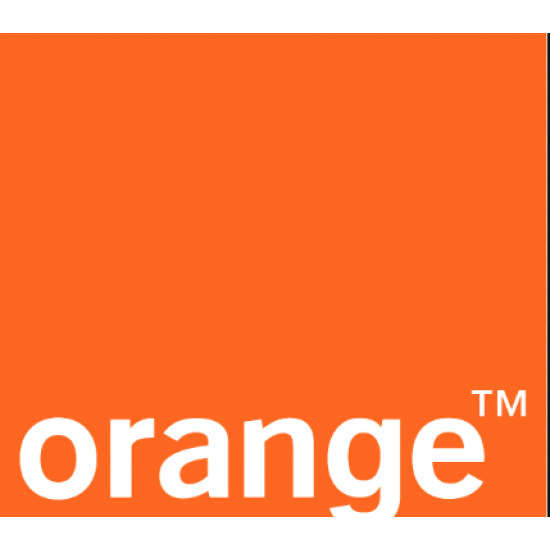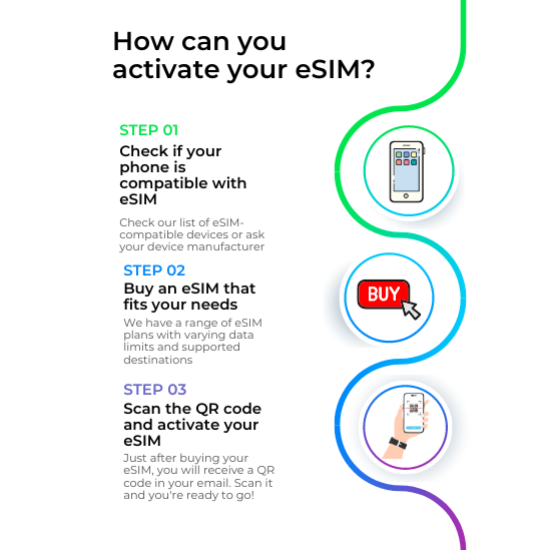 Reliable and High-Speed 4G Data for Global Connectivity with Orange Travel Data SIM Card
Get the latest Orange Travel Data SIM Card and stay connected worldwide with reliable and high-speed 4G data. Say goodbye to worries about poor internet anywhere in the world!
Features:
Pure data SIM card (No outgoing or incoming calls/SMS)
Compatible with all unlocked devices, tablets, and pocket WiFi
Tethering/Hotspot/WiFi sharing allowed
Pre-cut in Standard, Micro, and Nano SIM sizes
Zone 1 (Includes 10GB Data):
Europe: Andorra, Aland Islands, Azores, Austria, Balearic Islands, Bosnia and Herzegovina, Belgium, Bulgaria, Canary Islands, Corfu, Crete, Croatia, Cyprus, Cyclades Islands, Czech Republic, Denmark, Estonia, Faroe Islands, mainland France, Finland, Germany, Gibraltar, Greece, Guernsey, Hungary, Ireland, Italy, Iceland, Jersey, Latvia, Liechtenstein, Lithuania, Luxembourg, Madeira, Malta, Isle of Man, Norway, Netherlands, Poland, Portugal, Rhodes, Romania, Spain, United Kingdom, Sardinia, San Marino, Serbia, Sicily, Slovakia, Slovenia, Switzerland, Sweden, Ukraine, Vatican City.
Other Countries: Algeria, Armenia, Australia, Benin, Saudi Arabia, Botswana, Burkina Faso, Brazil, Canada, Cameroon, Chad, Chile, China, Congo, Egypt, Gabon, Ghana, Guinea Bissau, Guinea Conakry, Hong Kong, India, Israel, Indonesia, Ivory Coast, Japan, Jordan, Kenya, South Korea, Kuwait, Liberia, Macao, Madagascar, Malaysia, Mali, Mauritius, Mexico, Moldova, Montenegro, Morocco, Mozambique, Niger, Nigeria, Uganda, New Zealand, Peru, Qatar, Central African Republic, Democratic Republic of Congo, Russia, Senegal, Sierra Leone, Singapore, South Africa, Taiwan, Tanzania, Tunisia, Thailand, Turkey, UAE, USA, Vietnam.
Zone 2 (Includes 5GB Data):
Albania, Argentina, Bahrain, Costa Rica, Colombia, Ecuador, El Salvador, French Polynesia, Guatemala, Honduras, Iraq, Oman, Nicaragua, Dominican Republic, Panama, Uruguay.
Zone 3 (Includes 1GB Data):
Afghanistan, Belarus, Cape Verde, Cambodia, Equatorial Guinea, Pakistan, Kazakhstan, Paraguay, Philippines, Sri Lanka, St Vincent and the Grenadines, Togo, Venezuela.
Zone 4 (50MB Data included):
Rest of the World
Please note that each zone is independent, so you can use 10GB in zone 1, 5GB in zone 2, 1GB in zone 3, or 50MB in zone 4.
Activating Your Holiday SIM:
Access Point Name (APN) Configuration: orange Username: orange Password: orange
Validity: 14 Days
FAQs:
For more information, please visit: https://topup.orange.com/faq-transpays/faq-about-holiday-sim-card/
When does my Orange Holiday World SIM Card credit expire?
The credit on your Orange Holiday World SIM Card is valid for 14 days. If you want to use your SIM Card for more than the initial validity period, register your card online.
I am facing issues while connecting to the internet after inserting my Orange Holiday World SIM Card. What should I do?
Your phone will automatically connect to the right network. If your Orange Holiday World SIM Card fails to make a connection, please check your APN configuration using the information below:
Access Point Name (APN): orange Username: orange Password: orange
Will my Orange Holiday World SIM Card be compatible with my device?
The Orange Holiday World SIM Card works with all unlocked smartphones, tablets, and Pocket WiFi devices.
How do I check the remaining balance on my SIM card?
Just dial #123# to check your credit.
Can I receive calls and SMS with my Orange Holiday World SIM Card?
No, the Orange Holiday World SIM Card is purely a data SIM Card.
Get the Newest Orange Travel Data SIM Card and Stay Connected Worldwide
Stock:

In Stock

Reward Points:

300

Model:

ORANGE FRANCE WORLDWIDE HOLIDAY 10GB DATA SIM CARD

Dimensions:

23.00cm x 17.00cm x 1.00cm

SKU:

HOLIDAY10GBDATASIMCARD

ORANGE FRANCE
Products Sold: 9320
Product Views: 330767
Price in reward points: 400
100% Customers recommend this product
5 Awesome

100%

4 Great

0%

3 Average

0%

2 Bad

0%

1 Poor

0%
Total Reviews (238)
click here write review to add review for this product.